What is Pep Band?
According to Thea Pratt, a third year pep band player, "pep band is a right of passage." It is important for students to be in pep band to bond with other musicians in the band program, and to learn how to play their instruments better. It is also important to spread awareness about the music program at RAHS. According to Matt Dehnel, a RAHS band director, "pep band is the most public representation of our band program and our music program."
Pep band is derived from the band program. Students in Varsity, Concert, and Symphonic band are all put into 3 different groups, which rotate to play at games in the fall, winter, and spring sports seasons. They play at home games for many sports, such as hockey, basketball, volleyball, and football.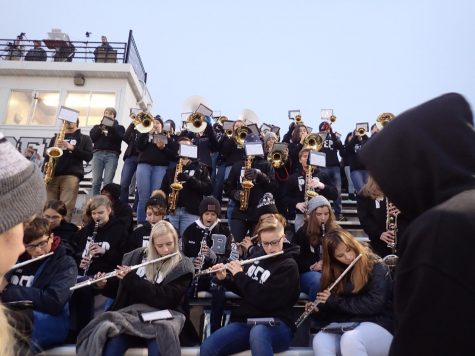 When asked what his favorite thing about pep band was, Dehnel said," laughing with the band. Chatting with the band. Singing along with rock n' roll tunes. Trying to influence the energy of the game and the crowd by how we do our job." Ian McKnight, the new band director at RAHS, stated his favorite part about pep band "is the attitude of the students. It's fun for me to see our band students in a different environment outside the band room. I like watching them cheer on our teams and have fun goofing around with each other."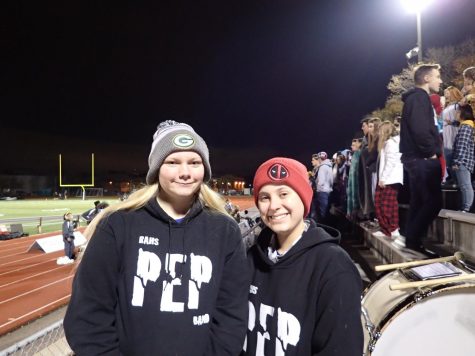 Many students had similar opinions to their band directors. Maren Urista, a third year pep band player, stated that, "pep band is an awesome way to get us band kids out and playing music we don't get to play most of the time. It's amazing to see how the crowd and players react to our music. You can tell that we really add some energy into the game." Brooke Soler, a first year pep band player, stated "pep band let's you step into band a little bit more, it's not always concerts and rehearsals. It's fun sports games that we get to play for, and watch, and just have a great time. It's a really great experience." A third year pep band player stated that "pep band is a time where we can play our instruments and have fun without any stress of sounding perfect (with good tone or intonation) and we can just play with true passion and carefreeness." Finally Nicholas Greenlund, a fourth year pep band player stated that, "it is a fun way to bond with all ages of students that you wouldn't normally be in band with."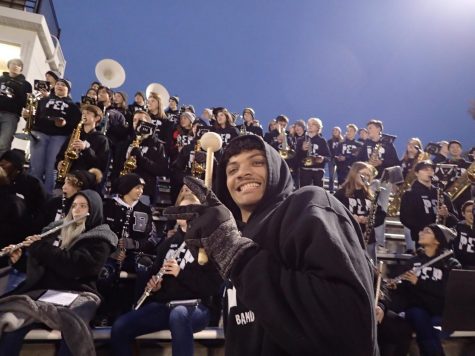 Many pep band students go beyond requirements to get a pep band letter. This is done by going to two thirds of the pep band games in a trimester. Which can be 4-5 games per trimester, when the required number is 3. This takes dedication of time, yet almost half of the students surveyed have a pep band letter.
McKnight stated that "parents and community members who are not connected with the band program might not ever hear one of our concerts, but they know we have a great band program when they hear us at a sporting event." Finally, Dehnel stated that pep band "gives them (the students) an outlet for pop music playing, and a raucous atmosphere that suits some kids better than the concert atmosphere. It allows for bonding in a way the concert scene doesn't because of the down time, snacking, and generally loose structure."
Olivia Knight
Olivia Knight
Olivia Knight
Leave a Comment
About the Contributor
Olivia Knight, Editor and Writer
I am the news editor for this newspaper. I play bassoon in the band here and cello in GTCYS, the Greater Twin Cities Youth Symphonies. I am also a rock...