Summer reading suggestion: Last Night At The Telegraph Club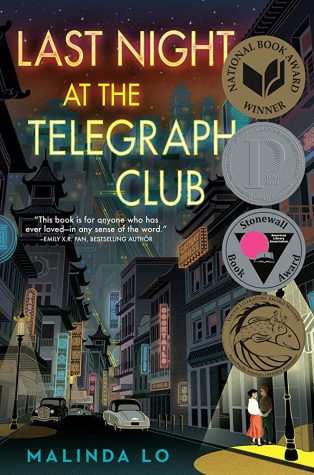 Last Night at the Telegraph Club is a young adult LGBTQ romance novel, about a young girl learning who she is despite her traditional parents. The book is written by Malinda Lo and is about 400ish pages.
The book is set in the 1950's during the red scare. It follows two girls, Lily and Kath, these two discover many things together and Lily feels like she can talk to Kath about anything. Feelings around their relationship slowly change in a direction Lily never imagined. Now she grapples with her feelings and how her parents will react when they learn many secrets about Lily's life.
If you are in the market for a romance with a twist ending this book is for you. I think Emily X.R.Pan (a bestselling author) summed it up nicely, "This book is for anyone who has ever loved-in any sense of the word."
This book gets a 7.5/10 highly recommend