Spring Brings Fresh Air and Fresh Styles
Spring is peaking right around the corner (finally!), and of course, new spring trends are arriving along with this lovely weather. Trends this year range from bags to skirts to hair apparel. So, with that being said, what exactly are the trends incoming for spring 2023?
To start, denim on denim!
Definitely something I couldn't pull off, but just look at that outfit! So stylish, so chic and yet simple and plain all at the same time. This can range from jeans (shorts or pants) to a denim skirt and jean jacket or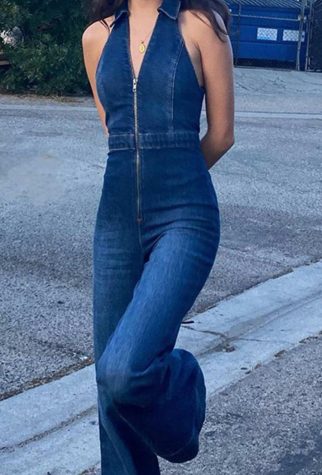 denim tube top. Denim on denim was extremely popular during the 70-80s time, and it is most definitely making a comeback this year. Want to know where to get yourself some denim apparel? Try Hollister, H&M, and Princess Polly!
The second trend that's slowly gaining popularity is sheer tops. As a thin shirt that can be worn in any weather, layered over anything, and super spring-y, these kinds of tops are so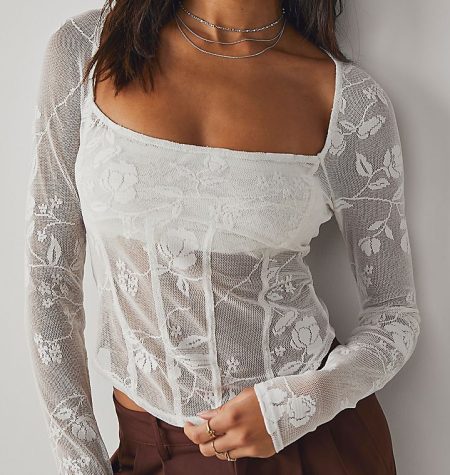 cute! Almost any pattern can be found on these types of shirts, but floral patterns are especially popular this year; and how could we blame them? Sheer tops can be long-sleeved and short-sleeved, and can be styled with practically anything underneath: sports bras, tank top, basic long-sleeved top… Looking for a top like this? Look on Amazon, Free People, and Urban Outfitters. 
Another floral piece that is gaining popularity is long, flowey, floral skirts. These skirts are so cute, and perfect for any kind of weather that spring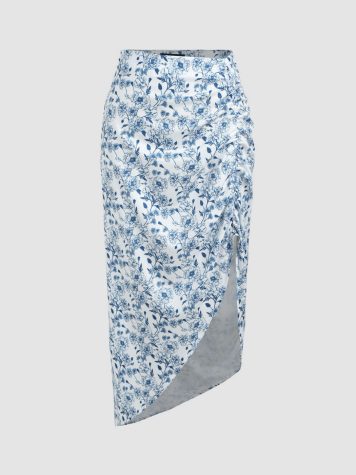 entails; chilly, warm, etc… Not only that but a floral skirt can be styled in so many different ways – you could style it with a casual outfit, or a fancy one. Either way, these skirts are so elegant and beautiful! Find yourself one on Etsy, Altar'd State, or Cider.
Skirt
Onto the final three pieces I'll be talking about: patterned headbands, tote bags and hair bows! Headbands, especially patterned ones, can add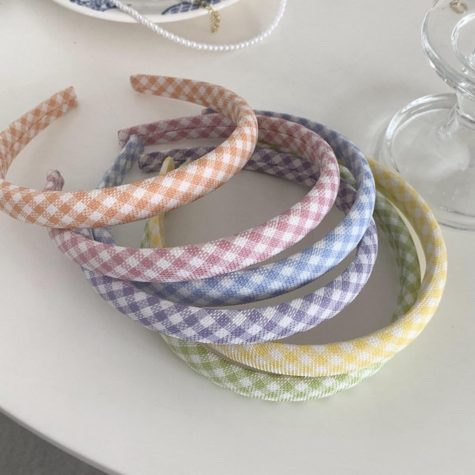 a little spice to any outfit. Not only that, but I personally find them super easy to throw on when my hair is a mess. These headbands can be found anywhere from Etsy and Amazon to your local Target! Another hair apparel item that is quite popular this year is hair bows. So elegant and fabulous and yet so simple and sweet. 
Hair bows, both big and small, can pull an outfit together easily while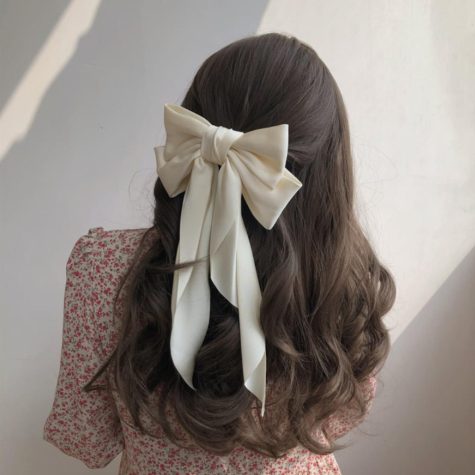 also adding a cute addition to your normal style! Find cute bows on Amazon, Etsy, and Yesstyle.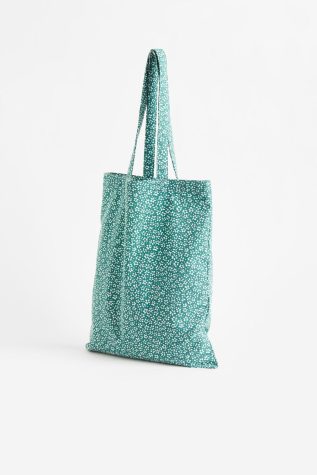 The final trend that's going around both for fashion and sustainability is tote bags! Reusable and also classy, tote bags are super spacious and a perfect addition to any outfit. Tote bags can be found anywhere from H&M and Amazon to your local boutique store.