Fall Dance Wraps Up with Winter Competition On The Horizon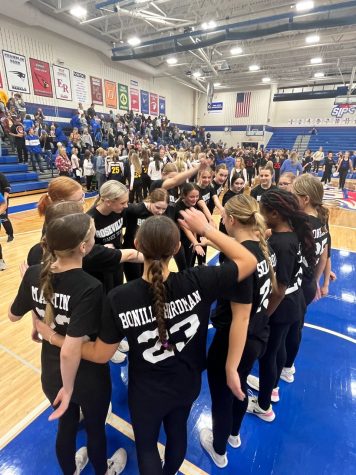 The Roseville Area High School's Fall Dance Team just wrapped up an exciting season of fall dance.
They performed at two Varsity football games this year. The first performance was a Friday night game on September 30th and the second performance was at the Homecoming game.
The RAHS fall dance team's last performance was at Spring Lake Park High School where they performed two separate dances. Dance teams from Irondale, Delano, and Totino Grace also performed at the Spring Lake Park invitational.
Next, the Roseville Dance Team will be starting their winter season where they compete against other schools around the state. Competitions are every other week on either Tuesdays or Thursdays. 
Tryouts for winter competitive dance are scheduled for Monday October 24th and Tuesday October 25th, from 3:30 until 6pm at RAHS Upper Gym. Everyone who tries out makes a team, either a jazz or a kick team.
All who wish to tryout must first register through the school. The Link for registering is on the Roseville Dance Team Facebook page https://www.facebook.com/rosevilledt . For more information on the Roseville Dance Team, you can visit the links below.  
Instagram:https://instagram.com/rosevilledanceteam?igshid=MDE2OWE1N2Q= 
email: [email protected]  
linktree:  https://linktr.ee/rosevilledanceteam