District Safety and Security Team Meeting Recap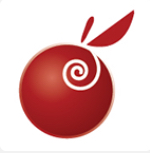 On January 20th, leaders from across the Roseville Area School District gathered on Zoom for the first District Safety and Security Team meeting of the 2022 school year. Led by Associate Superintendent Melissa Sonnek, the committee began with an overview of where they have been, transitioning from a 2020-2021 focus on COVID-19 and distance learning to a renewed focus on school violence and mental health.
The group went into small breakout rooms to discuss a book by The Violence Project, a nonprofit, nonpartisan research center dedicated to reducing violence in society and schools using data-driven analysis. 
The Violence Project's philosophy surrounds addressing causes of school violence at their root, through improving mental health resources, investigating cyberbullying groups, and establishing enduring relationships with every student. 
"Our approach should be preventative, not reactionary," Sonnek said, "and we should hold on to the practices that we know are effective."
Joseph Bue, the Associate Principal at Roseville Area Middle School, shared a story that demonstrated these methods in action. When a RAMS student brought a weapon to school, administrators had the tools necessary to deescalate the situation.
"We were able to send a trusted adult to the student, and the student felt comfortable enough to hand the weapon over," Bue said. "That is ultimately the product of a longstanding relationship with the kid." 
RAMS Psychologist Amy Grengs then announced the beginning of the District-wide Crisis Intervention Team, an extension of the current Emergency Response Team, or ERT. 
"I wanted to put some things in place that would help make the ERTs more consistent across the district," Grengs explained, "more of a starting point for the team." 
The Crisis Intervention Team would include "day after resources," which are to be used by teachers after an especially difficult local or national event, for example, the death of George Floyd in May of 2020. These methods will guide in-class conversations and point students toward immediate mental health resources. 
Sonnek described the undoubted need by instructors for plans like these. "Teachers really are the first responders."
The Crisis Response web page holds a collection of documents from the ERT that are available for teachers, administrators and parents across the district. The Minneapolis Public School District also provided the community with a guide on Emergency Management Safety, which the ERT plans to draw inspiration from in the near future.
The next District Safety and Security Team meeting will be held on March 31st.
Crisis Response Web Page: 
https://sites.google.com/apps.isd623.org/district-crisis-response/home?pli=1&authuser=2
Minneapolis Public School District Emergency Management Safety & Security Guide:
https://emss.mpls.k12.mn.us/uploads/a_parents_guide_to_what_we_do_english.pdf