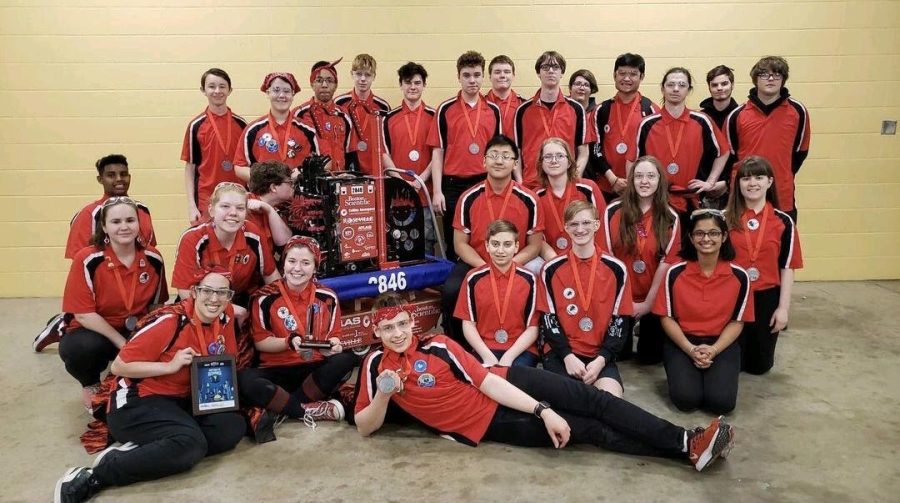 A Glance at Robotics Club
Roseville Areas High School's Robotics Club, known as the Fire Bears, is preparing for their robot build season. 
Yearly, the Fire Bears compete in state competition, which requires building a robot to perform tasks to compete against other schools, needing months of preparation.
For a club that builds robots for state competition, Sebastian Luna, Robotics Captain said this is their most relaxed time of the year. It is their off season.
In their off season, Robotics Club meets once a week, sharing ideas and strategies for personal projects.    
Starting in the spring, the Robotics Club starts their three month build season which entails building on average a 4×4 foot robot. 
This robot is designed to perform tasks like moving small boxes, throwing tennis balls, and navigating obstacles. 
 As the Robotics season gets busier, building the robot demands more time from the Fire Bears which can cause conflict with school and personal life. 
Having proper funding for building their robot, as sponsors for the team can also change yearly, can also become another problem for the team.
Having around 30 members, Robotics Club hosts a variety of students, with varying experience levels. 
Sebastian Luna said, "I think it's important for people to know you can come in without any experience and we teach you."
Robotic Club hosts meetings every Tuesday, 7-9 P.M. in the shop classes in Roseville Area Middle School.