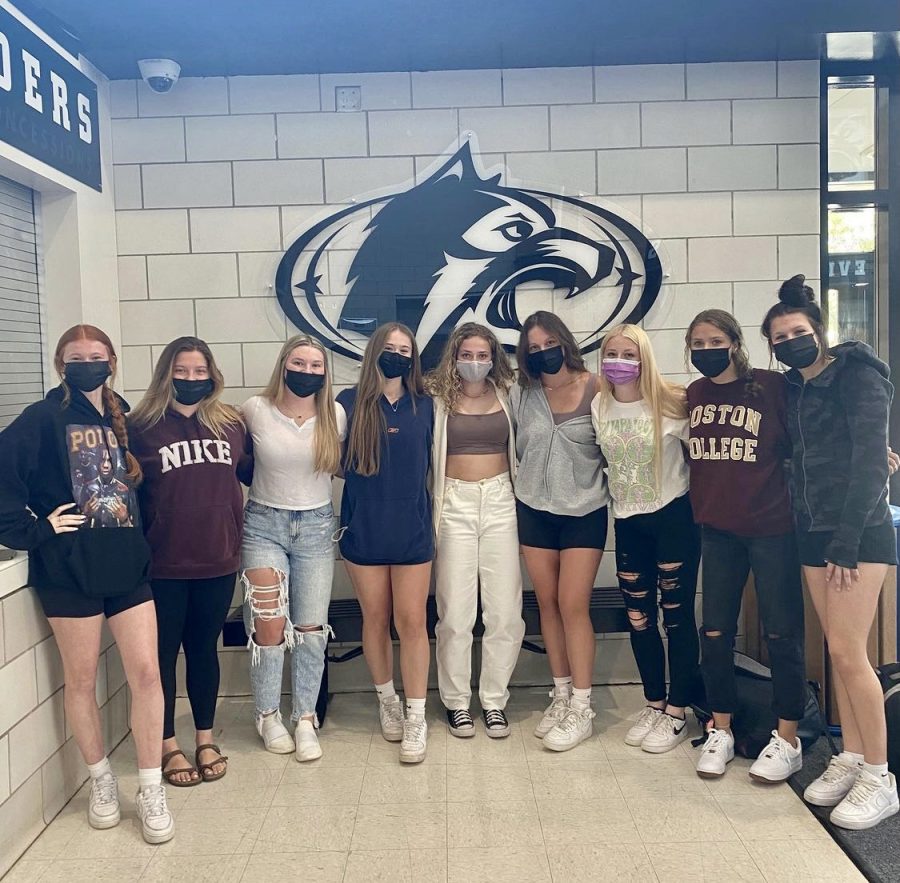 RAHS Girls Hockey Takes to the Ice
The Roseville Area High School Girls Hockey season is soon to begin this winter season with the Varsity team's first game taking place this upcoming Thursday. While their practices have already begun to occur, their competition is just beginning. 
Their season will proceed to go on until late February or early March depending on how far they make it in the Sections or State Tournaments. All home games will occur at the Roseville Ice Arena.
The Junior Varsity's first game will be at 5:30pm this Friday on the 12th at the Chisholm City Sports Arena.
The Girls Hockey Varsity team is coached by head coach Craig Rosenthal and assistant coaches Amanda Leveille and Meghan Lorence. The team is led by captains Ivy Ray, Kate Haug, Kylie Wiltse, Brooke Byrnes, and Zoe Zarembinski. 
The team consists of eight seniors, making up around half of the lineup. They are also managed by Elizabeth Campbell, Emma Granovsky, and Leah Nentwif. A shared goal the hockey team has is winning the Section Championships and going to State this season. 
Captain Ivy Ray expressed her desire to play to her full abilities this year. "We have almost all played together every year from third grade until now. We have nothing to lose so we're going hard every single practice and game because all we want to do is win and have fun," she said. 
Some key players she noted were Kate Haug, Kylie Jones, and goalies Ellen Wagner and Jori Jones. She also stated how with their current team, she feels excited to play Stillwater. "They're one of our biggest rivals, especially since we beat them last year for the first time in a while," she said. 
Ray described the sport as quite competitive, which has always appealed to her self-proclaimed competitive nature. However, she also emphasized the importance of the fact that hockey is a team sport. 
"I thrive best on a team where I can support my teammates and they can support me too," she said. 
The Varsity's first game will be against Minnetonka at 7:00pm at Minnetonka High School this Thursday on the 11th.