5 Black Owned Businesses to Support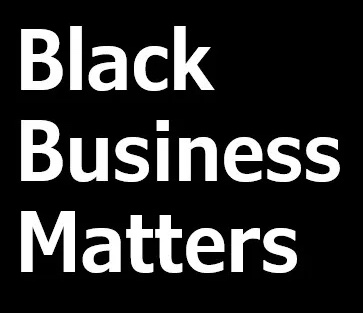 We've reached the end of February and Black History Month but that doesn't mean we should stop celebrating Black owned businesses! 
Here are 5 cool spots you can check out to support Black owned businesses in the Twin Cities.
Black Garnet Books
1319 University Ave. W, Saint Paul MN
Looking for your next great read? Check out Black Garnet Books! They have a curated selection of books written by authors and illustrators of color, all at a fair price. Their mission is to showcase stories from BIPOC voices and create a space for anti-racist conversation and education.
Trio Plant Based 
610 W Lake Street, Minneapolis MN
Trio serves amazing plant-based comfort food. Some of their menu items include cauliflower wings, jackfruit fries, wraps, and beyond burgers. Trio was born after Louis Hunter, owner and founder was wrongfully arrested for protesting Philando Castile's murder. After his charges were finally dropped, Louis opened pop-ups to serve healthy comfort food to his community, who then raised over $50,000 for him to open Trio. Read the restaurant's full story here.
La Boulangerie Marguerite
1279 Randolph Ave, St. Paul MN
Located in St. Paul, this bakery is dedicated to serving only the best pastries and breads. At La Boulangerie Marguerite, quality, curiosity, and community are the values that drive the small business forward. Owned by West African born French pastry chef François Kiemde and Melissa Borgmann-Kiemde, this bakery/patisserie was previously P.J. Murphy's Bakery. Now, as La Boulangerie, it is in it's 100th year of service as a neighborhood bakery. 
2 scoops Ice Cream Eatery
921 Selby Ave, St Paul
This family owned and operated business located in St. Paul is a great place to spend a hot summer day. 2 scoops serves 18+ flavors of ice cream and homemade waffle cones, but ice cream isn't the only thing they have! They also serve food, including homemade pizza, assortment of soups, and pulled pork sandwiches. Known for their incredible customer service and satisfaction, 2 scoops is a great place to check out! 
Rosaline's Place
2430 NE Central Ave, Minneapolis
Rosaline's Place sells a variety of items, including jewelry. accessories and small decor, but its most popular item is Rosaline's Candles. Founder, Rosaline's, main goal when starting Rosaline's Candles was to create more sustainable business practices. Her natural soy candles are made from recycled glass and have compostable packaging! Rosaline's place also offers candle making classes to create your own sustainable candle!