Construction at RAHS
We all know about it, but do we know how it will help our school?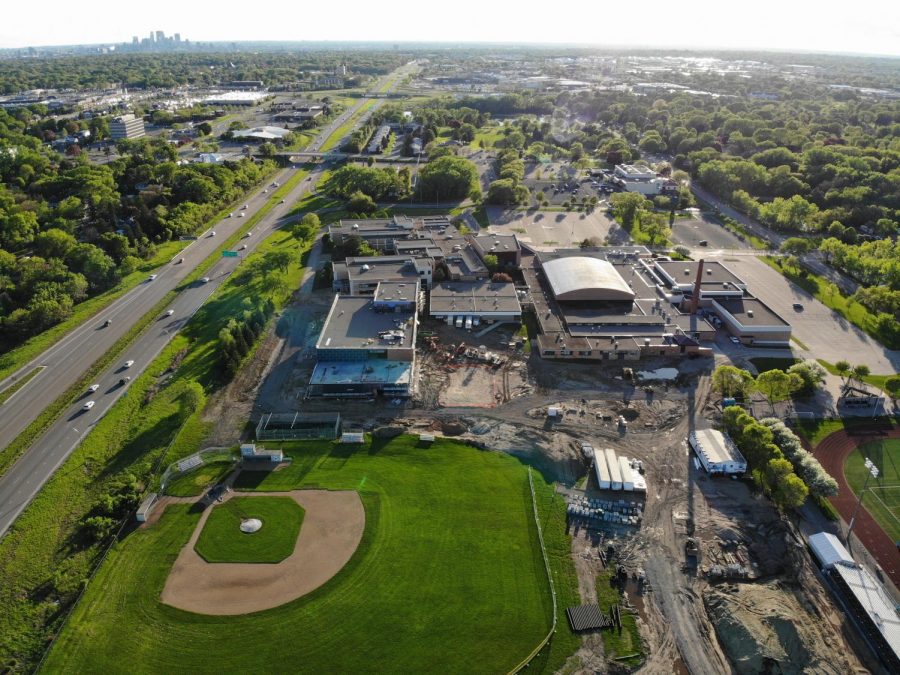 Alec Harris and Tait Haugen, Staff Writers
May 23, 2019
On November 7, 2017, voters decided to increase tax funds for new projects throughout ISD 623. The total amount granted to our district was around $144 million with $67 million going toward improving academics and athletics here at RAHS. Construction spans multiple Roseville Area schools – not only RAHS- and most have either begun construction or will do so by Fall 2019.
So, what will RAHS actually look like when the project is over in Fall 2021? According to ISD623.org, the November 2017 grant will add or improve upon: the media center, new science labs/classrooms, Special Education areas, Career & Technical Education areas, music rooms, auditoriums, tennis courts, gymnasiums, and turfed practiced fields, among others.
Since no tennis courts currently exist at RAHS, the girls tennis team was forced to spend half their season at the Middle School or Lifetime Fitness in Fridley last fall, and the boys team had to do for the entirety of their season. Similarly, other spring sports and activities such as lacrosse and ultimate frisbee have been heavily impacted by the lack of green space. Ron Schneider, a physical education teacher at RAHS, details the difficulties that his classes have faced while construction occupies previous practice fields. "It's been really toug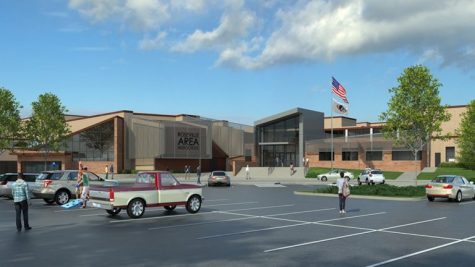 h for physical education", Schneider states. "We've been trying to work around it by using the indoors a little bit more, but it has impacted definitely our curriculum selection this spring." For example, the tennis and archery units, more popular among students, were cut out of classes.
Despite the negative short-term effects of this massive construction project, RAHS has much to look forward to in the long run. Reed Hornung, the Athletic Director here at RAHS, took time to describe the three phases that will occur to install the new and improved facilities. "We're in phase one right now, which is our science building and the FACS building, which is where the tennis courts were, and also the new tennis courts and new track and field facilities going up," Hornung explains. "We also have some turf going up for multi-purpose use. Phase two is part of the building project, the new auto shop is going to be here instead of RAMS, auditorium. Phase three will have renovations throughout the school, mostly in the D wing, with a new student commons area."
Additionally, this project looks to make improvements that both the staff and students have been wanting for years. One such improvement is air conditioning; For years, most of the rooms have risen to blistering levels of heat as the weather builds up to summer. After construction, however, most of the rooms will contain AC to help regulate feverish temperatures. Additionally, improvements to athletic facilities hopes to propel Roseville to the top in the SEC along with schools such as Stillwater and East Ridge.
Arguably the largest plus however, is the project's short timeframe for completion. Having begun in Fall 2018, Hornung states that the construction should be finished "by December 2021, if not the early spring of 2022. It's roughly a three, three and a half year project broken up into those three phases. Each phase is expected to take about a year." With so many new facilities being built, this construction project may turn out to be one of the most efficient in the east suburbs.
Ultimately, these steps will help make RAHS more modern with improvements that should benefit all students, whether a student is involved in athletics, academics, fine arts, or simply wants a positive experience everyday at school; Hornung insists that construction hopes to create "a better space for our students, and we need new facilities so that everyone in our building can be comfortable and have the space that you guys deserve because it's much needed; we're excited it's happening and excited that the community supports it."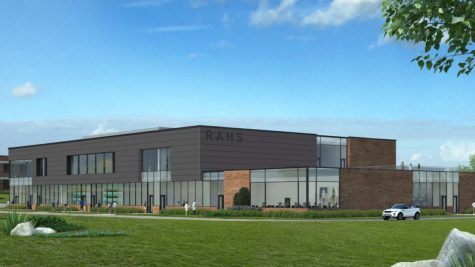 Images from https://www.krausanderson.com/about/news/kraus-anderson-begins-improvements-to-roseville-area-high-school/