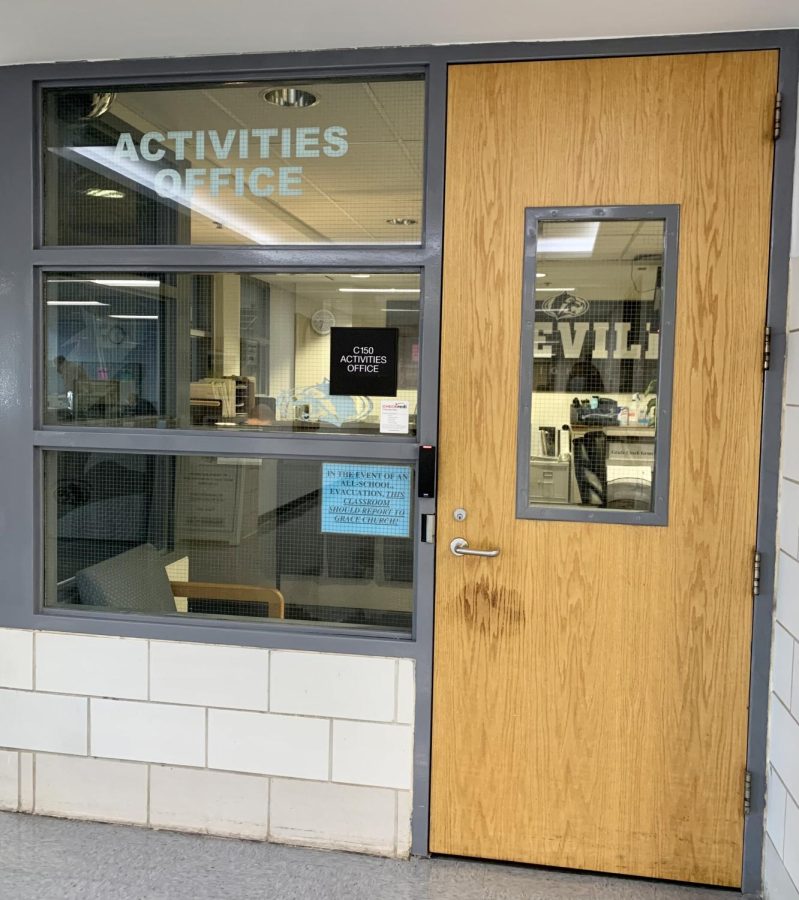 The new club fees that have been recently imposed at the beginning of the school year at Roseville Area Highschool that charge students to participate in clubs have sparked controversy throughout the school. While some students and advisors are in agreement with the obligatory fees, many others feel the weight and challenge of these costs. 
Many advisors themselves are worried about the outcomes of these fees in regards to their students. "For my students, it's a barrier. In the past we didn't have to go through all of that, it was smooth sailing. Now, kids are unsure if they even want to join the organization because of the costs," advisor of Black Student Union Anthony Anderson said. 
Though many advisors were unaware of these fees until this past school year, the new activity's director, Andrea Schmidt, stated that the club fees began in 2013. She noted her beliefs that there wasn't a "very good" accountability system when it came to how the fees were being collected for the past eight years. 
Students are also questioning the origins of these fees and where the money is going. "I don't know the reason as to why these fees were enacted, but I do have some trust in the administration at our school, so I guess I'll have to see how things play out," senior Roan Pryor said. 
However, some advisors feel that while the fees may not be ideal, they may be necessary. Pierre MacGillis, advisor of Earth Club, stated that the money may be going to a school budget of some sort due to the school experiencing certain unclear financial issues that the fees could potentially offset. 
"I wish they didn't exist, but I understand that the school has a budget and that this is a way to solve that budget problem. I am happy with the fact that there are opportunities for students with free or reduced lunch to have some alternatives so I think it's okay," MacGillis said.
Schmidt felt that the pushback against the club costs was due to the sudden obligatory requirements for all students who participate in clubs and activities. "Restarting it this year and having an accountability system for it is why everyone's going 'why are you suddenly charging fees?' Well, they always were there, people just weren't aware that they were there and they feel like they're just starting to show up now," Schmidt stated.
She also explained that these fees are meant to provide stipends for club advisors, a payment for teachers volunteering their time and effort to a club. The fees are also meant to cover a small portion of the costs it takes to run a club. "I'll be honest with you, that amount is not covering the cost of the program with the small amount students are being charged," Schmidt said. "It's kind of the bare minimum that we can charge to be able to have a small budget to operate these clubs and programs, pay the advisors, pay the entry fees, and pay for any type of items they might need."
However, Superintendent Dr. Jenny Loeck stated that the fees don't actually go back into the clubs and advisors. Loeck stated that they instead go towards a general public district fund despite Schmidt's statements of the money going towards clubs' budgets and advisors.
Anderson additionally stated that "advisors may not be getting paid this year." 
It is unclear whether the fees are currently $25 per trimester, $40 per trimester, or $40 per year for each club or program. It is also unknown whether there is a household cap on how much a family can spend on extracurriculars. Schmidt noted that the previous school she worked at had a household cap of $850. 
The reason as to why the school is charging this specific amount is ambiguous. "I will say that $40 is very very inexpensive," Schmidt said when comparing her previous school's costs to RAHS' fees.
Many students are currently anxious to see how this impacts club engagement. "I think they're alright but for other people who may need support, I don't think that they should be required to pay to be in those clubs and I don't think they're necessary. Maybe for some like the Art Club where you have to pay for supplies but definitely not for others like support clubs," sophomore Owen Angellar said. 
Schmidt stated that she did not know how clubs were staying afloat if they weren't previously charging fees over the years or if clubs still are required to charge students if they only meet during school hours such as meeting during Raider Time. Schmidt is also unsure if she can change the fee prices or make exceptions for certain clubs that are intended to support students or provide volunteer services. 
For support groups such as Black Student Union, GSA, Karen Club, and more, Schmidt noted that she thinks that "there's a difference between having a safe space for students, especially during the school day, and having a club or activity. I think to make sure that we are equitable in our practices, that it does make sense that we charge kids for something that is considered a club or activity after the regular school day."
"But I'm certainly open to the conversation. I would be open to a conversation deciding whether something is a club, activity, or sport. Or is this just some students gathering after school for a safe space?" Schmidt stated. 
Schmidt said that she believes that being a part of a club is a responsibility that should be paid for by students themselves. "There is still a cost to the taxpayer to make sure that those clubs and activities and sports can happen. It's usually just the way of saying 'we're making an effort, and this is extra.' It's not part of the school day, it's not part of their required curriculum, so we want there to be some ownership or responsibility from the students individually to help cover these costs," she said.
Schmidt stated that she is willing to learn and that she was unaware that this topic would be a blind spot or of concern for anyone until recently. 
Despite Schmidt's insistence that "we need to remember that our school is not making a profit off of any of these fees. There is no slush fund making a profit, this is all to make sure that we can operate clubs and programs," it remains a fact that the club fees are not aiding club and activity finances directly. 
"We don't spend a lot of money on stuff and we don't have a lot of expenses, so I hope that we don't become deeply impacted," Anderson said.
The exact costs to participate in clubs and why these fees were suddenly and much more strongly enacted this school year remains unknown to students and advisors alike.